I am late on this ruling of the week. I have been busy milking my Walking Dead posting, which got picked up by my friends at
Law and the Multiverse.
But, as far as I am concerned, I have another couple hours to go in this week. And, since most of you are probably busy watching the Academy Awards, I will sneak this post on to the site and give it a Hollywood connection.
This will be quick because there is not much law in this week's ruling. The ruling is
NY N254307 (Jun 11, 2014)
. As you may know, rulings issued by the NY office of Customs and Border Protection often do not contain a lot of legal analysis. Given the short deadline and volume of requests, this makes sense.
My guess is that whoever wrote this particular ruling is a car buff. He or she certainly expended a lot of language to find that this particular 1969 Porsche 917K is classifiable not as a passenger car but as a collector's item. That was probably a good result for the importer, because the car was to be sold at auction and was expected to go for as much as $20 million.
Why? Well, a couple things. First, just look at it (although this is not the same one):


From Amanti delle Supercar
Next, the car in question was driven by Steve McQueen in the movie Le Mans.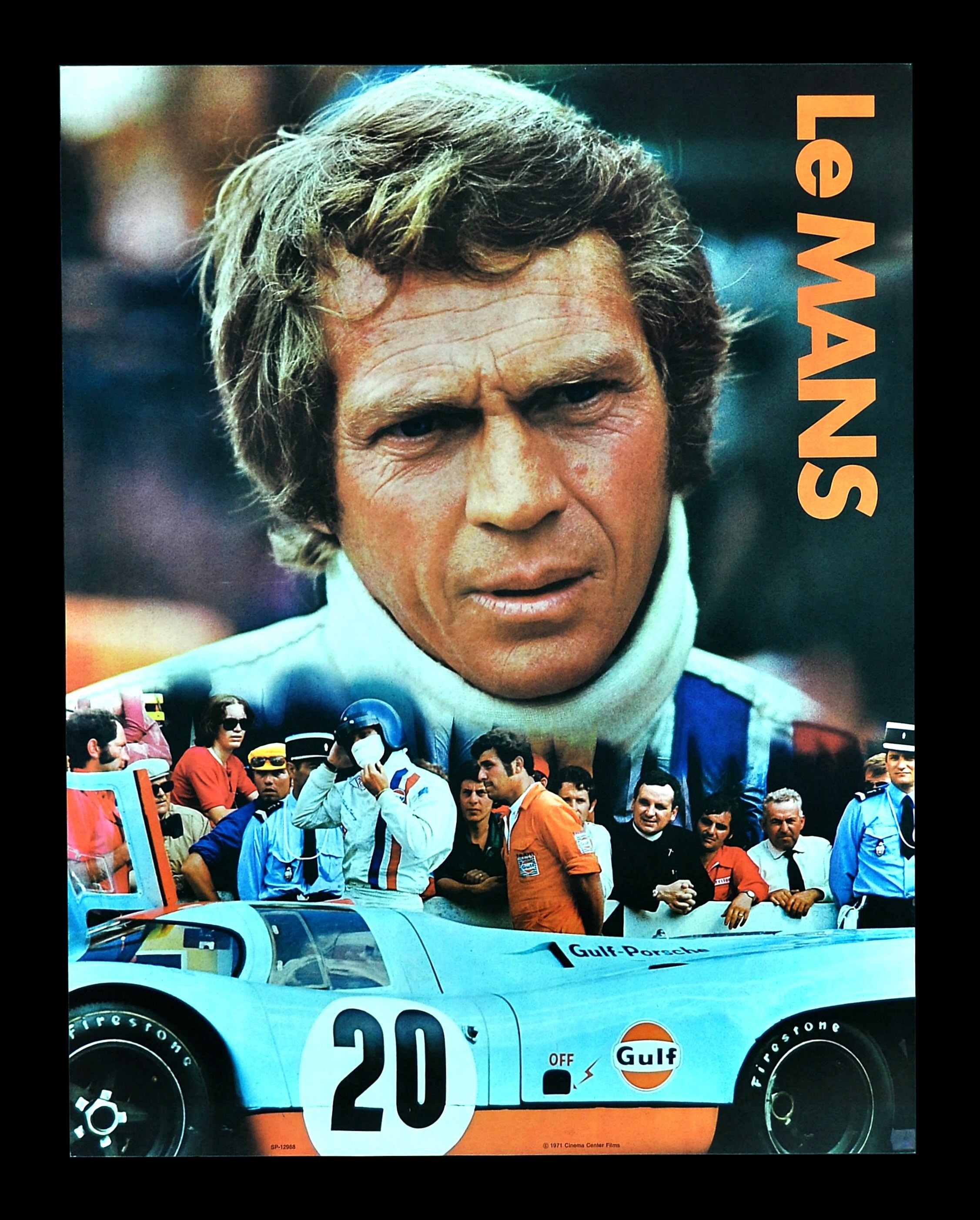 From Cinemasterpieces
Third, and this is where I am out of my depth, the car belonged to
Jo Siffert
, who is apparently a legend in racing and in Porsche circles. If you read the ruling, you can easily feel the admiration the writer has for both the car and the driver. At least I think I can feel that.
For example, rather than just recount the facts in one of two sentences, CBP says:
To set the record straight, the 1969 Porsche, 917, chassis 917-024, had a long tail body, and was removed from its competition debut of May 11, 1969 in the 1000km Spa Francorchamps due to unstable vehicle conditions resulting from the vehicle's long tail frame generating significant lift factors on straights using all of the road at speed. Records do indicate that racecar drivers Jo Siffert and Brain Redman managed to clock an unofficial lap time in the 917 Porsche, chassis 917-024, of 3:41.9 which would have beaten the pole of 3:42.5 set by the Lola, but they chose to use the Porsche 908LH long tail with which they won the race and set the fastest lap at 3:37.1.
None of that is particularly relevant, nor is the detail of Siffert's career. But, it makes for good reading as these things go.
For our purposes, the important thing is Customs' conclusion that the rarity of the vehicle and its connections to Siffert and Hollywood was sufficient reason to classify it in HTSUS item 9705.00.00 as a collector's piece. That made it duty free.